Regular price
£2.15 GBP
Sale price
£1.39 GBP
Unit price
per
Sale
Sold out
24 in stock
Why Choose?
22 grams of carbohydrate
Improves alertness and concentration
Easy to digest 
AN ENERGY GEL WITH A CAFFEINE BOOST FOR HIGH INTENSITY EXERCISE
GO Energy + Caffeine Gel is an energy gel designed for high intensity competition that provides fast-absorbing and easily digestible carbohydrate along with caffeine. Combined, the two ingredients give you physical and mental focus when you need it.
WHY YOU SHOULD USE GO ENERGY + CAFFEINE GEL
SiS GO Energy + Caffeine Gel gives you a mental and physical energy boost before or during exercise. They're designed for long, tough endurance events when you're flagging and need an edge because carbohydrate depletion is a major cause of fatigue during exercise. Clean in the mouth, the gels are easy to digest and carry with you.
High carbohydrate
Improves alertness and concentration
Easy to digest
Can use before or during exercise
Fits in jersey pockets, cycle bags and waist packs
THE SCIENCE BEHIND GO ENERGY + CAFFEINE GEL
The 22 grams of carbohydrate in GO Energy + Caffeine Gel give you a quick energy boost that helps you to achieve the benchmark 60-90g per hour carbohydrate amount for maintaining and improving performance. This, plus the addition of 75mg of caffeine, which has repeatedly shown to improve performance by lowering your perception of effort, gives you a much-needed boost during endurance exercise.
22 grams of carbohydrate
Lowers perception of effort
75mg caffeine for stimulatory effect on central nervous system
85 calories per 60ml
Zero fat
HOW AND WHEN TO USE GO ENERGY + CAFFEINE GEL
GO Energy + Caffeine Gel can be consumed 30-minutes before intense exercise for mental preparation. A further one or two gels can be consumed towards the end of your endurance exercise period when you feel you need a physical boost or to improve alertness and concentration. Simply tear off the top of the sachet and squeeze the gel directly into your mouth.
Consume before or during exercise
Simply tear open and consume
No need for water or fluid
BENEFITS
Caffeine acts centrally on the brain to lower the perception of effort, which is particularly noticeable in longer events. In distance events over 90 minutes, mental tiredness as well as physical fatigue plays a large role in determining performance as the event progresses. Caffeine can help to maintain physical performance in this situation.
Depleting your carbohydrate stores during exercise is one of the major causes of fatigue. Delivering the additional carbohydrate provided in SiS Energy + Caffeine Gels during exercise can help improve performance, race times and delay the onset of fatigue.
Informed Sport Registered
Our complete product range is developed using a world-class approach to banned substance testing, providing assurance for athletes. 
Suitable For: Vegans, Vegetarians, Lactose free, Gluten Free, Wheat Free, Nut Free, Soya Free
Shipping & Returns

Shipping policy

All orders are processed within 2 business days (excluding weekends and bank holidays) after receiving your order confirmation email. You will receive another notification when your order has shipped. 

Domestic Shipping Rates and Estimates

We offer free shipping on orders over £30 anywhere in the UK estimated delivery 2 - 3 working days
Ingredients

Water, Maltodextrin (from Maize) (33%), Natural Flavouring, Gelling Agents (Gellan Gum, Xanthan Gum), Acidity Regulators (Citric Acid, Sodium Citrate), Caffeine (75mg), Preservatives (Sodium Benzoate, Potassium Sorbate), Sweetener (Acesulfame K, Sucralose), Sodium Chloride, Antioxidant (Ascorbic Acid)
Share
View full details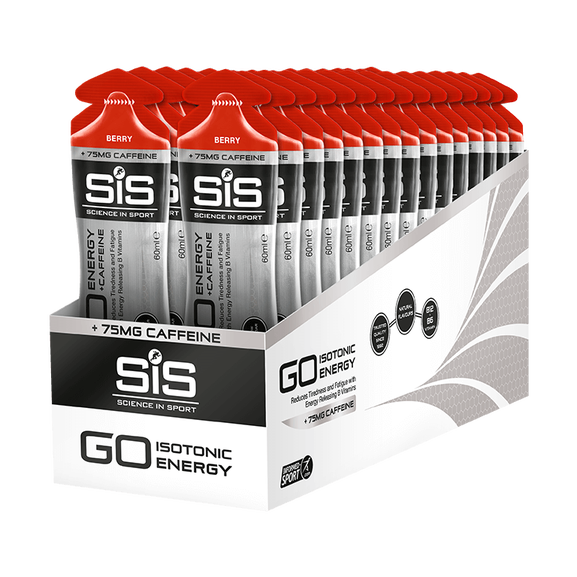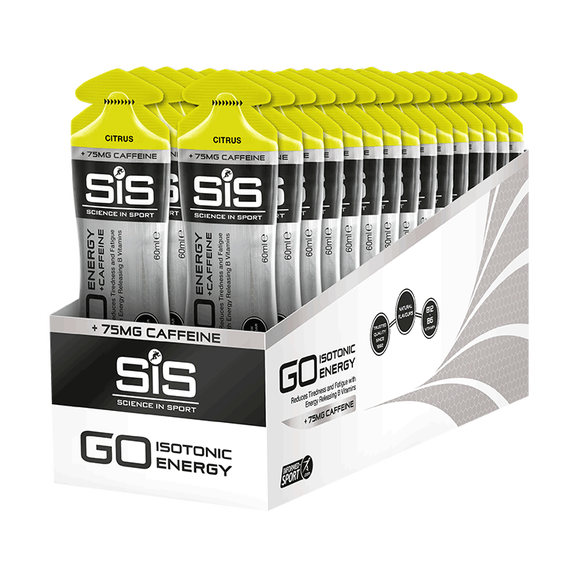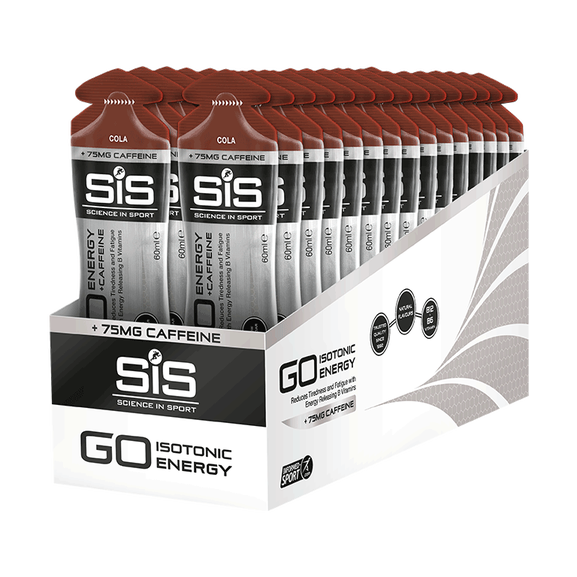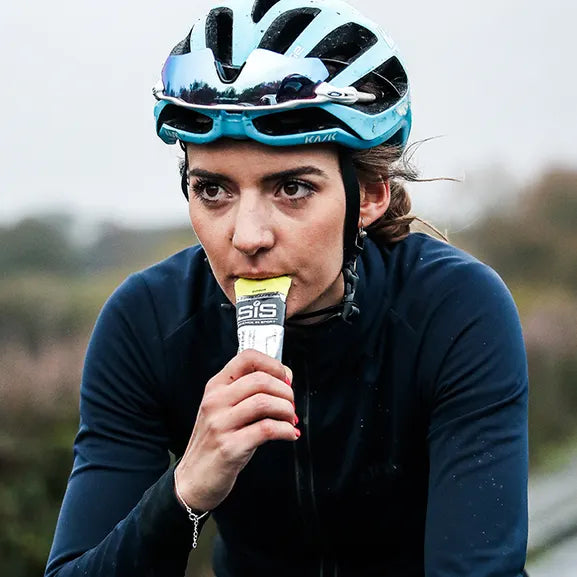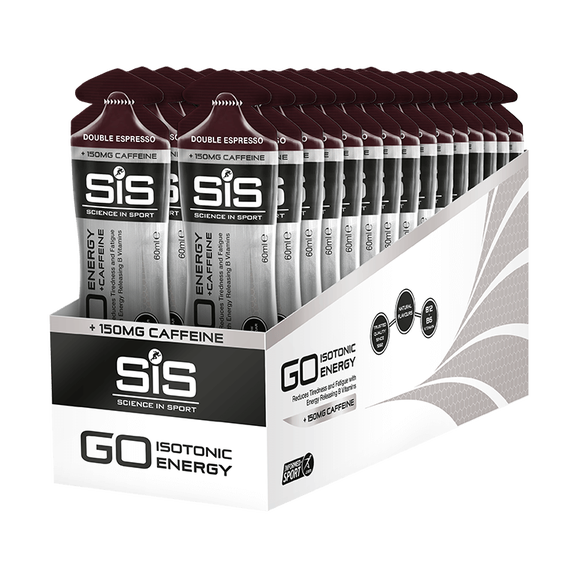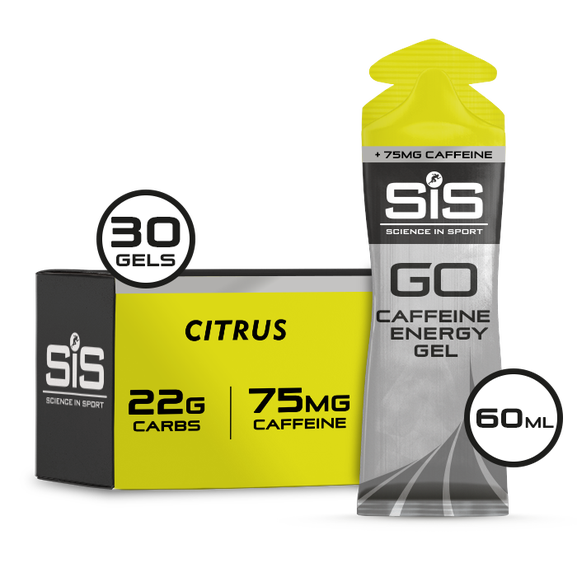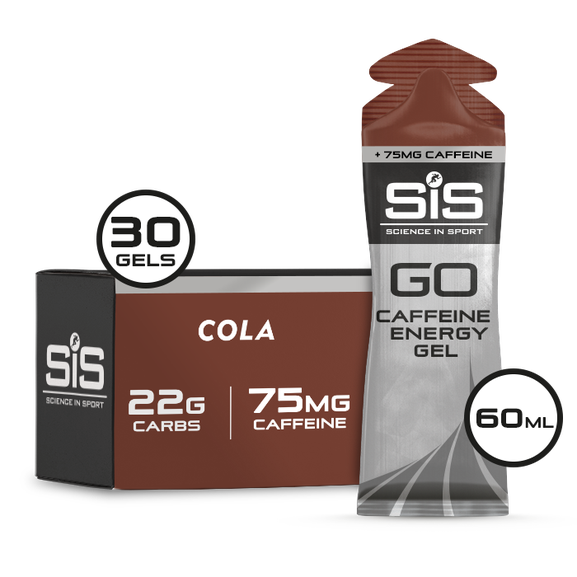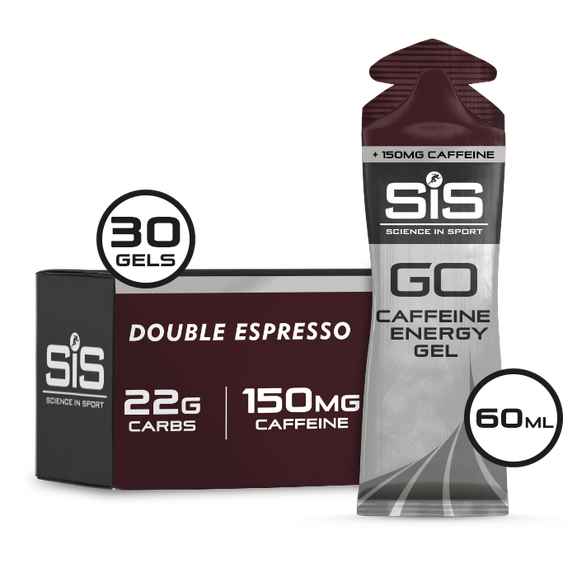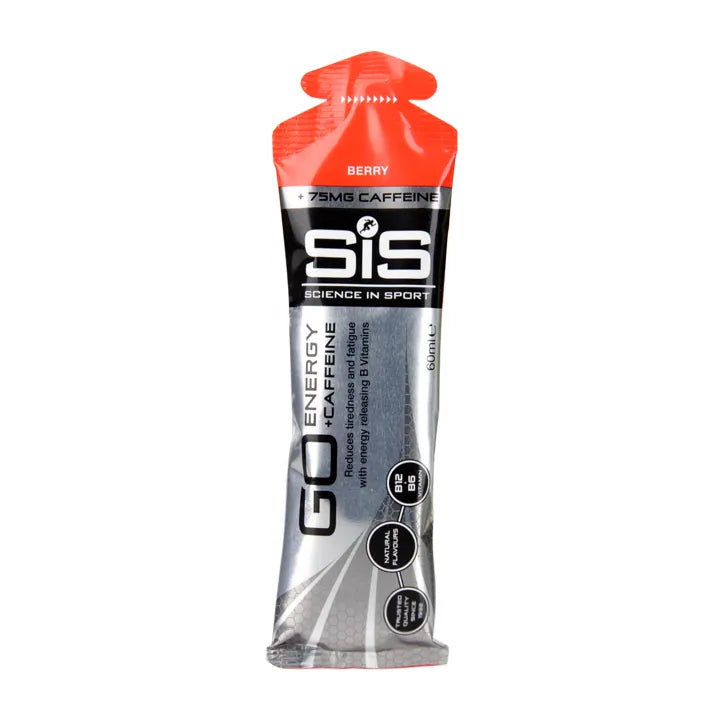 FUELLED BY SCIENCE
Science in Sport is the world's leading performance nutrition brand. SiS combine world-class knowledge and scientific formulations to provide optimal performance solutions across the nutritional needs of energy, hydration, and recovery.
Through their world-leading research and innovation programme, they formulate evidence-based products that genuinely impact performance.
SiS push the boundaries of science and nutrition so that you can push the boundaries of performance. Everything we do is Fuelled by Science.
TRUSTED BY ELITES
Since 1992, Science in Sport has fuelled Olympians, World Record Holders and World Champions, from Cyclists to Swimmers and Heptathletes to Runners.
Science in Sport is currently the official sports nutrition partner to professional cycling organisations Team INEOS, the German Cycling Federation and Legion of LA. SiS is also the partner of other high-performing elite institutions worldwide, such as USA Triathlon & English Institute of Sport.
Globally, Science in Sport fuels over 150 professional soccer clubs and is Performance Research Partner to the England Football Association.
PROVEN BY PERFORMANCE
When you commit so much time, energy and determination to being the best you can be, you want a sports nutrition partner who truly understands endurance sports – one you can trust to provide the best products and expert guidance.
Our experts, combined with feedback from elite athletes, ensure Science in Sport continues to be at the forefront of product innovation in performance nutrition. Our passion means our products are truly trusted and recommended.
WORLD-CLASS APPROACH TO BANNED SUBSTANCE TESTING
Professional and Olympic athletes trust science in Sport in a range of sports across the world. A vital component of this trust is our approach to preventing banned substances from entering their supply chain and finished products.
SiS are the only brand globally to hold Informed Manufacturer and Informed Sport Product Certification.
Every batch produced receives the recognised and respected Informed Sport certificate.
You will find the Informed-Sport logo on every product that they make.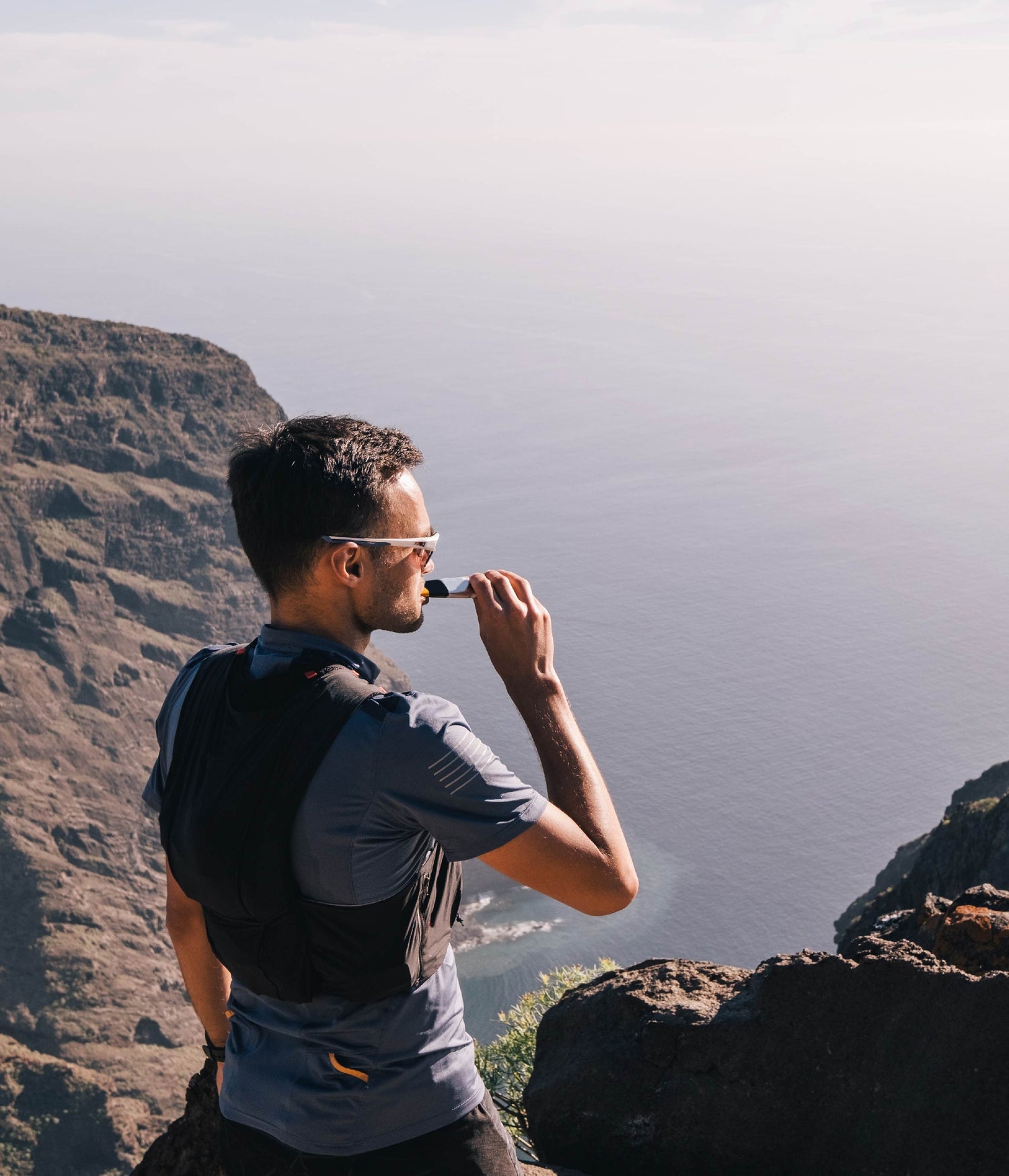 Product Quote
"GO Energy + Caffeine Gel is an energy gel designed for high intensity competition that provides fast-absorbing and easily digestible carbohydrate along with caffeine." Science in Sport
Free Shipping

Free shipping available on orders over £30

Hassle-Free Exchanges

If you need to return an item to us, you can do so within 30 days of purchase.