Regular price
£34.00 GBP
Sale price
£34.99 GBP
Unit price
per
Sale
Sold out
Low stock: 2 left
Tailwind Endurance Fuel is a perfectly balanced blend of calories, electrolytes and hydration to fuel your adventures, no matter the distance.
Each serving is 100 calories. For endurance workouts, mix 2-3 scoops per 590-710ml of water to sip over an hour. Adjust to your personal calorie needs during training, using hunger as a guide.
When it's dialled in, you'll feel satisfied and energetic, not hungry or full. On hot days, keep the same calories per hour, but increase water. To use in combo with other foods, reduce Tailwind intake by the calories you're consuming elsewhere to avoid overloading the gut.
The caffeinated flavours, Raspberry Buzz, Matcha/Green Tea Buzz, Colorado Cola and Tropical Buzz, contain caffeine.  Not recommended for children or pregnant women.
Tailwind Nutrition is VEGAN, gluten free and without soy or dairy.
Carbohydrate-electrolyte solutions contribute to the maintenance of endurance performance during prolonged endurance exercise
Carbohydrate-electrolyte solutions enhance the absorption of water during physical exercise
3 INGREDIENTS FOR GOING THE DISTANCE.
Tailwind's Endurance Fuel formula contains sodium, potassium, magnesium and calcium, to speed the absorption of fuel and replace what you sweat out.
Tailwind Endurance Fuel maximizes your absorption of water, more than if you were to drink water alone.
Tailwind Endurance Fuel uses dextrose and sucrose, matching what your body is designed to absorb, so it enters through your bloodstream quickly without challenging the digestive system or causing stomach issues.
Shipping & Returns

Shipping policy

All orders are processed within 2 business days (excluding weekends and bank holidays) after receiving your order confirmation email. You will receive another notification when your order has shipped. 

Domestic Shipping Rates and Estimates

We offer free shipping on orders over £30 anywhere in the UK estimated delivery 2 - 3 working days
Ingredients

Dextrose (Glucose), Sucrose, Citric Acid, Sodium Citrate, Sea Salt, Potassium Chloride, Flavour (Mandarin Orange, Lemon, Berry, Matcha, Tropical Fruit, Raspberry, Cola), Calcium Carbonate, Caffeine, Magnesium Oxide. , gluten free, vegan, dairy and soy free.
Share
View full details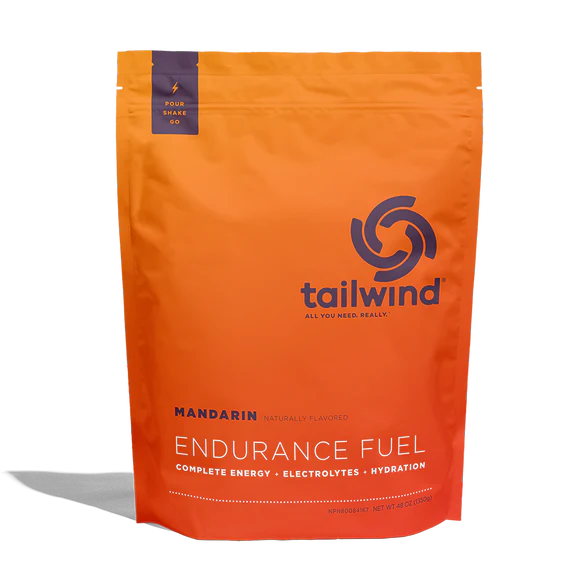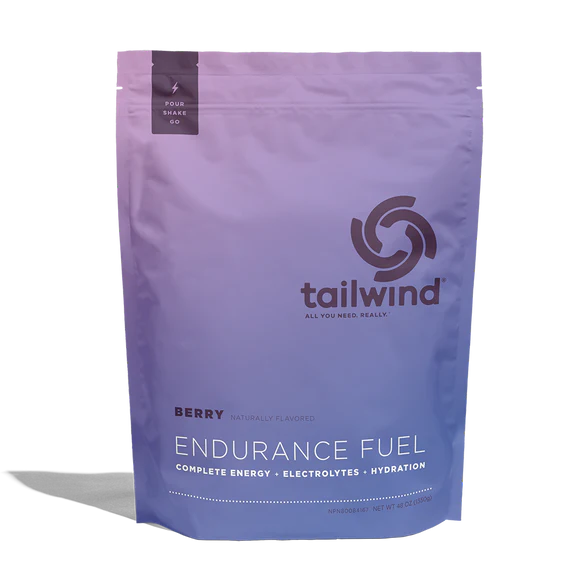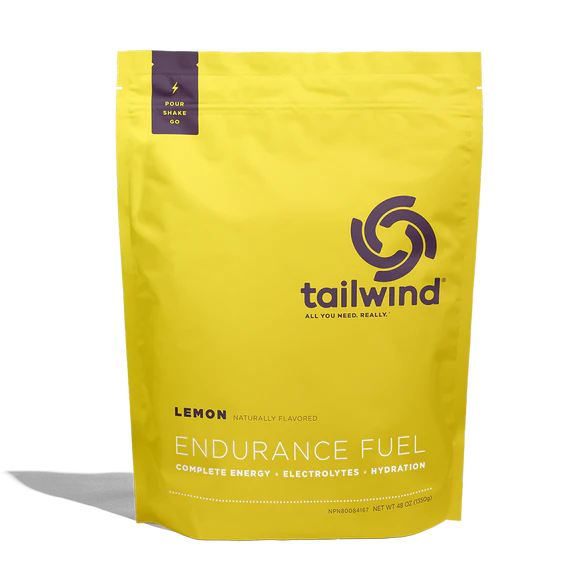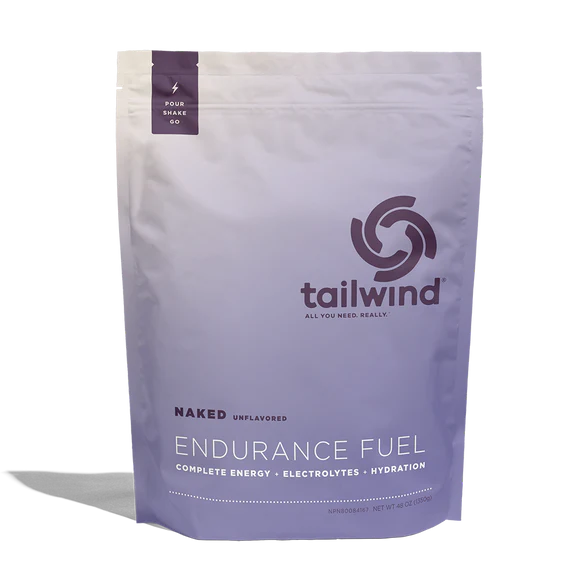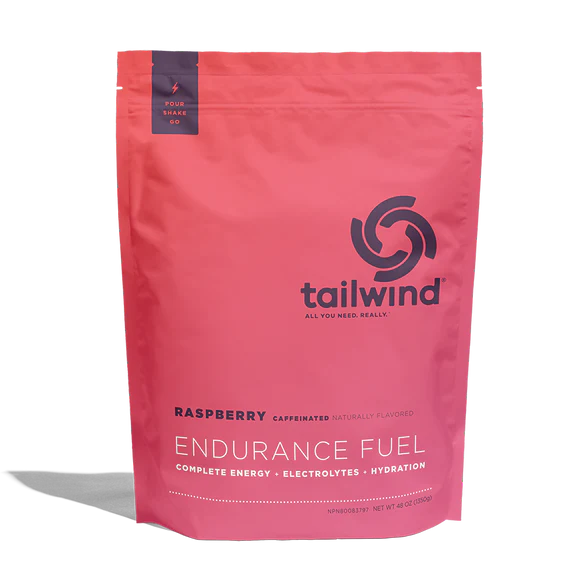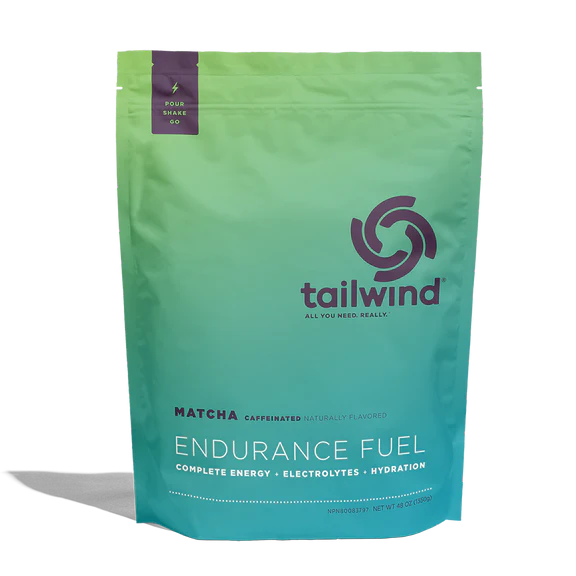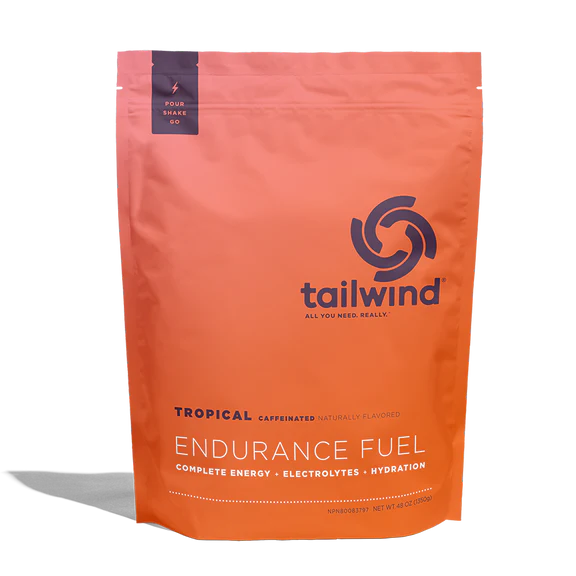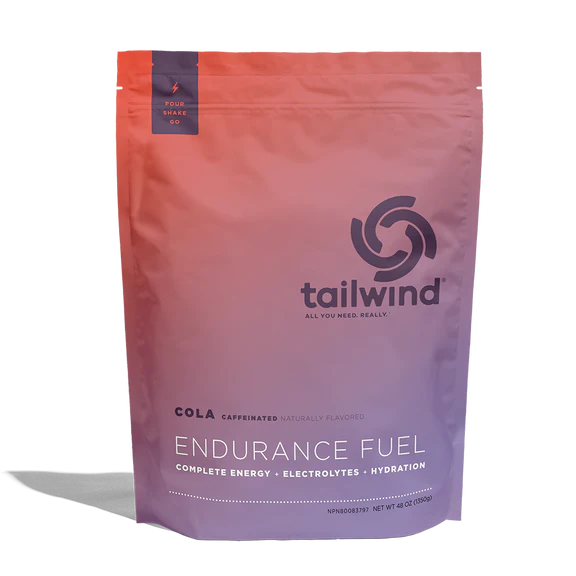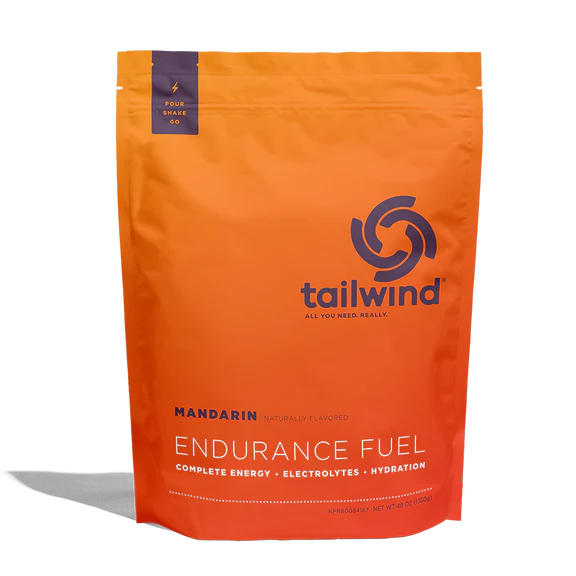 SIMPLIFY YOUR NUTRITION
Tailwind was created to give athletes like you easy-to-use, complete nutrition that frees you up to live in the moment and surprise yourself with what you can do. Whether you're out for a weekend adventure, training for your first race, or climbing the podium, Tailwind has your back. It's all you need. Really.
STORY OF THE BRAND
Jeff and Jenny Vierling decided to develop Tailwind Nutrition after years of struggling on race day with gut bombs and the tedious task of keeping track of gels, electrolyte pills and food. With humble beginnings in their kitchen in Durango, Colorado using an inherited KitchenAid from Jenny's grandmother, they developed an endurance drink mix that can be used as a sole fuel source during exercise supplying energy, electrolytes, and hydration in a simple form that is easy to digest and has little to no taste. Since those early days, Tailwind Nutrition has kept their family business environment and have grown to over 400 stores and is sold in seven countries.
"Tailwind grew from my own personal experiences as an endurance athlete," reminisces founder Jeff Vierling. "I learned the hard way how important nutrition is to performing your best and enjoying the effort. I tried virtually every product on the market, but couldn't find a solution that was easy to use and solved the nutrition problems common to endurance athletes. That's what drove me to develop Tailwind."
GROUNDED IN SCIENCE AND TESTED ON THE TRAILS
After years of experimentation, Jeff found a solution and began using Tailwind as his sole fuel for training and racing. With the KitchenAid in their kitchen working overtime, Jeff and Jenny introduced Tailwind at the Iron Horse Bicycle Classic in Durango, CO. After that, the success stories of fellow marathoners, triathletes, cyclists and athletes came pouring in. With requests for more Tailwind piling up and the Kitchen Aid wearing out, the Vierlings decided it was time to officially launch Tailwind Nutrition.
WE'VE GOT YOUR BACK
"Our customers come first in everything that we do," says Jenny Vierling. "They are the reason we have grown to the size that we are today and we do everything we can to let them know how special they are to us." Both Jeff and Jenny are still involved in day-to-day operations and their team shares the same dedication to personal customer service. Tailwind encourages their employees to connect with their customers by writing their names on the bags and sending them personalised notes of encouragement on their bags of Tailwind or on the outside of their shipping boxes. It's become so popular that many customers actually special request a message or picture be drawn on their box. Even as the company grows, they continue to maintain their exceptional business practices and relationships with their avid consumer base.
With a very vocal fan base, Tailwind's customers have been the driving force in their growth. Jenny and Jeff recognise this dedication from their fans, and to support them, they commit to supporting over 100 races per year by donating over 25,000 gallons of drink mix to those races whose RD's are avid users and supporters of Tailwind.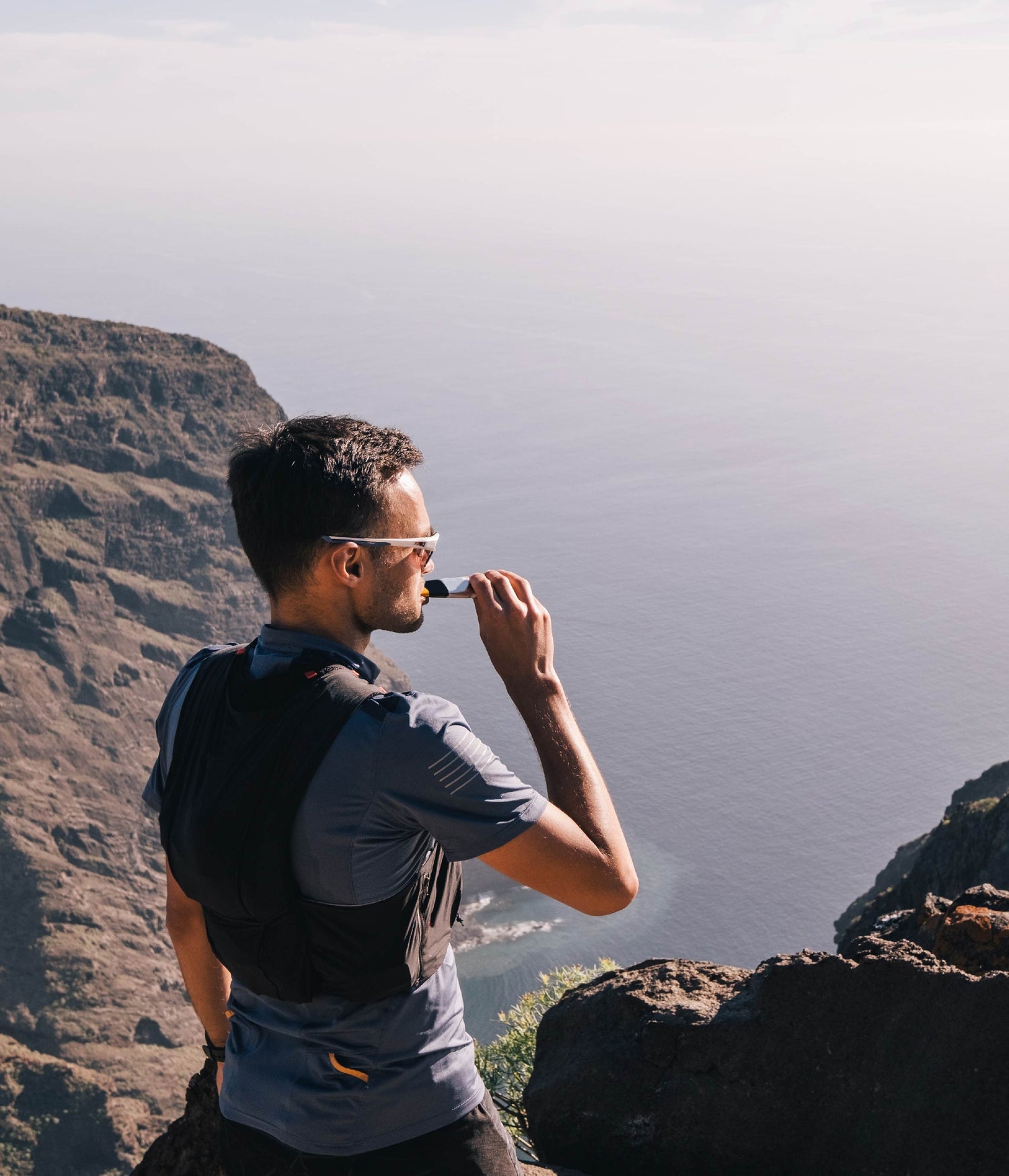 Free Shipping

Free shipping available on orders over £30

Hassle-Free Exchanges

If you need to return an item to us, you can do so within 30 days of purchase.