Regular price
£2.95 GBP
Sale price
£2.80 GBP
Unit price
per
Sale
Sold out
20 in stock
CrampFix offers athletes fast, reliable and effective cramp management.
Ideal for triathletes, marathon runners, ultra trail runners, ironman athletes, kayakers, cyclists, rugby, basketball, soccer, hockey, weight lifters, cross-fit, tennis players, and basically anybody who cramps from strenuous exercise.
Also works for outdoor workers, gardeners, builders and people suffering from night cramps.
HOW DOES CRAMPFIX WORK?
CrampFix is all-natural formulated supplementary sports nutrition.
It works by blocking the nerves which are causing the muscles to cramp. It works rapidly when cramp strikes and also helps to prevent cramps.
It is a concentrated proprietary blend. Only small doses are required. Ideal for athletes following nutrition plans.
One Crampfix shot sachet activates sensors in your mouth which disrupt the neurological signals to your muscles to ease the cramp in as little as 30 seconds and at most 2 minutes. One shot will give 45-60 minutes of relief. 
Lemon, Raspberry & Espresso flavours

20ml individual sachet

Made in Australia to HACCP quality standards

Gluten-Free, Vegan, Vegetarian

Free from substances banned by ASADA & WADA

All Natural
HOW TO USE CRAMPFIX
CrampFix is easy to use! These sachets provide the perfect amount you need for any scenario. 
USE BEFORE EXERCISE – TO PREVENT CRAMPS & INCREASE ENERGY
Drink one sachet 5 minutes before exercise. In the first 15 minutes of exercise, CrampFix helps drive carb metabolism so you get more energy from carbohydrates.
WHEN CRAMP STRIKES – IT RELIEVES CRAMPS RAPIDLY!
Drink one sachet at first signs of cramping for rapid relief within 30 seconds to 2 minutes. The proprietary blend of low pH and special/select electrolytes quench acute neuromuscular fatigue, rapidly releasing cramps, so you can continue to perform.
USE AFTER EXERCISE – TO ASSIST YOUR RECOVERY
Drink one sachet after exercise to prevent post-exercise cramps and to reduce muscle tightness. CrampFix may assist in short-term recovery and longer-term performance goals.
Maximum daily intake 5 individual sachets (100ml).

Should only be used under medical or dietetic supervision, in conjunction with a nutritious diet & intensive physical training program.

It should be used only as directed to avoid gastrointestinal upset.

Is not a sole source of nutrition; and

It is not suitable for children under 15 years of age or pregnant women.

Formulated supplementary sports food

High carbohydrate supplement
INGREDIENTS:
Water, vinegar, sugar, salt, potassium, calcium, magnesium chloride, and natural flavouring. Espresso has 7mg of Caffeine.
NUTRITION INFORMATION
Per Serving Per Sachet Per 100ml
Energy 95.6kJ (22.8 Cal) 478kJ (114 Cal)
Protein Less than 1g Less than 1g
Fat Total Less than 1g Less than 1g
Fat Saturated Less than 1g Less than 1g
Carbohydrate 5.62g 28.1g
of which sugars 5.54g 27.7g
Sodium 371mg 1855mg
Potassium 1.02mg 5.1mg
Calcium 0.88mg 4.4mg
Magnesium 0.62mg 3.1mg  
Espresso has 7mg of Caffeine per serving to boost you!
Shipping & Returns

Shipping policy

All orders are processed within 2 business days (excluding weekends and bank holidays) after receiving your order confirmation email. You will receive another notification when your order has shipped. 

Domestic Shipping Rates and Estimates

We offer free shipping on orders over £30 anywhere in the UK estimated delivery 2 - 3 working days
Ingredients

Water, vinegar, sugar, salt, potassium, calcium, magnesium chloride, and natural flavouring. Espresso has 7mg of Caffeine.
Share
View full details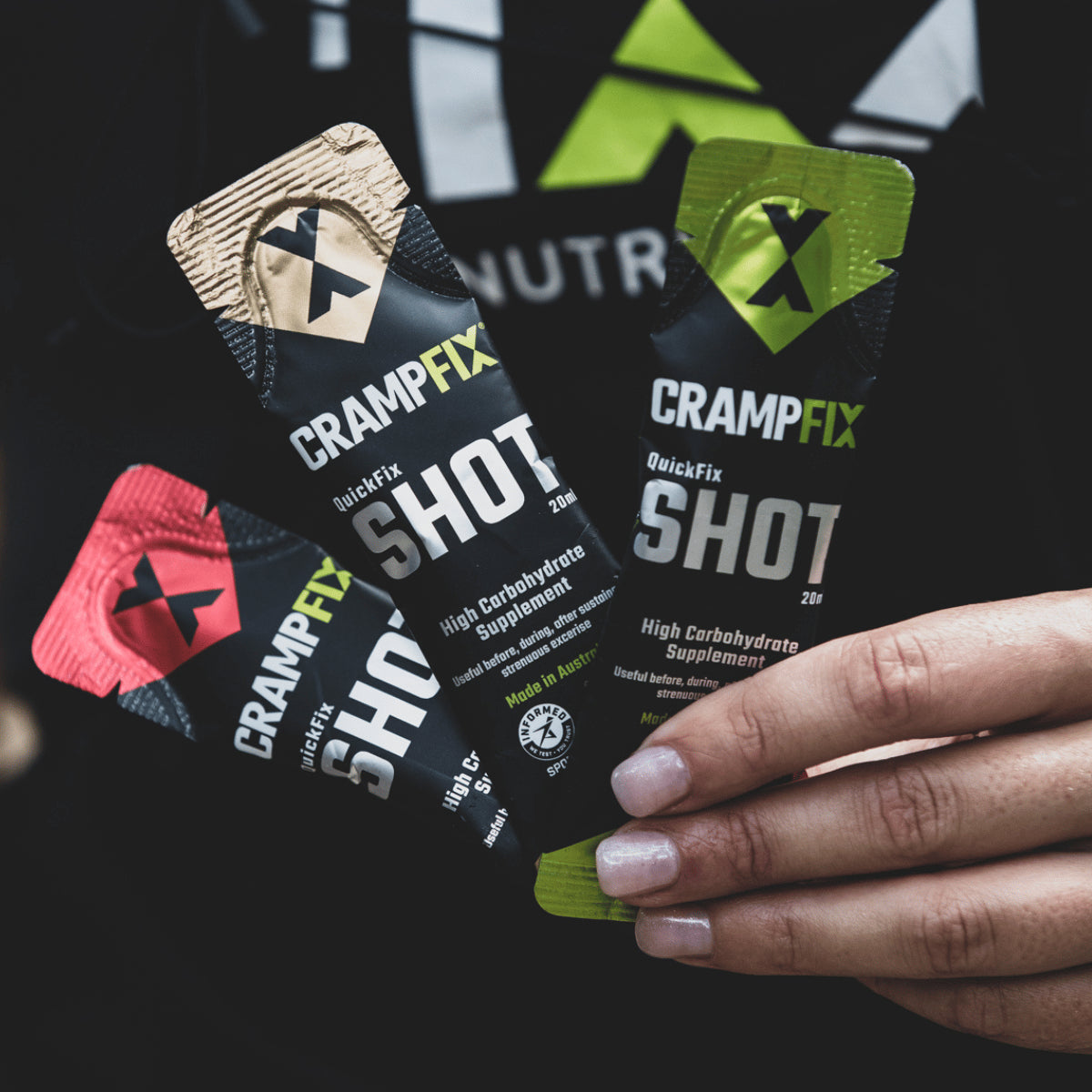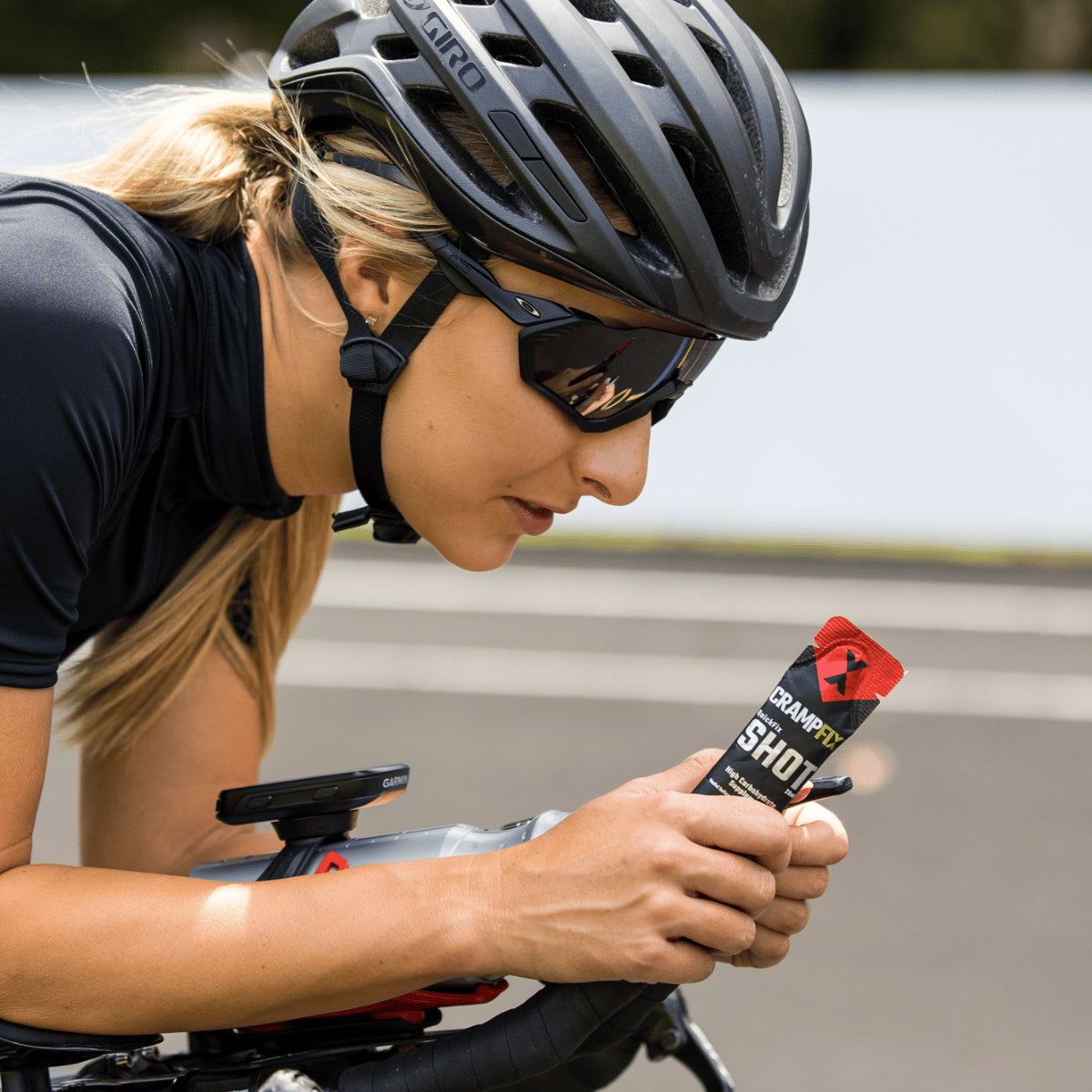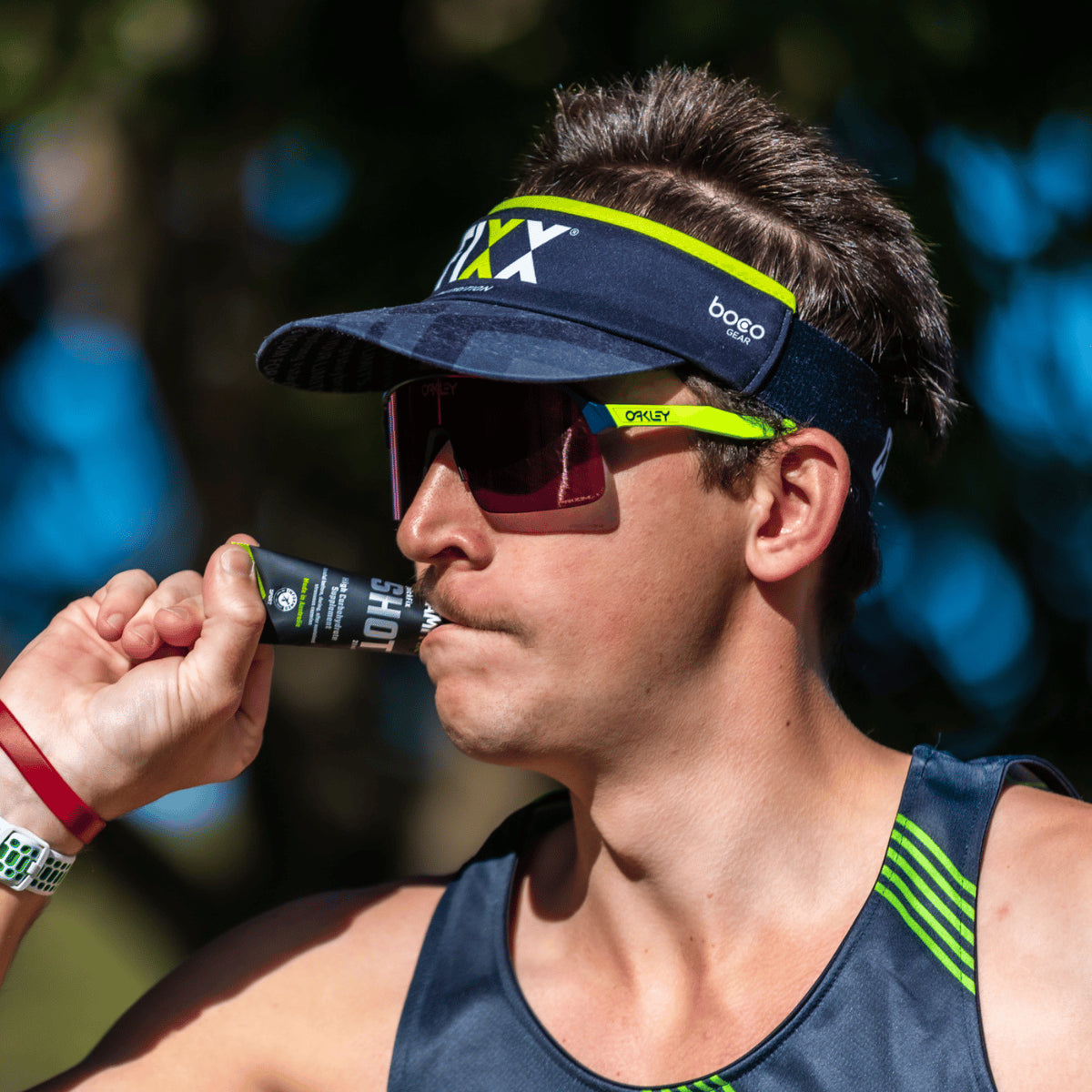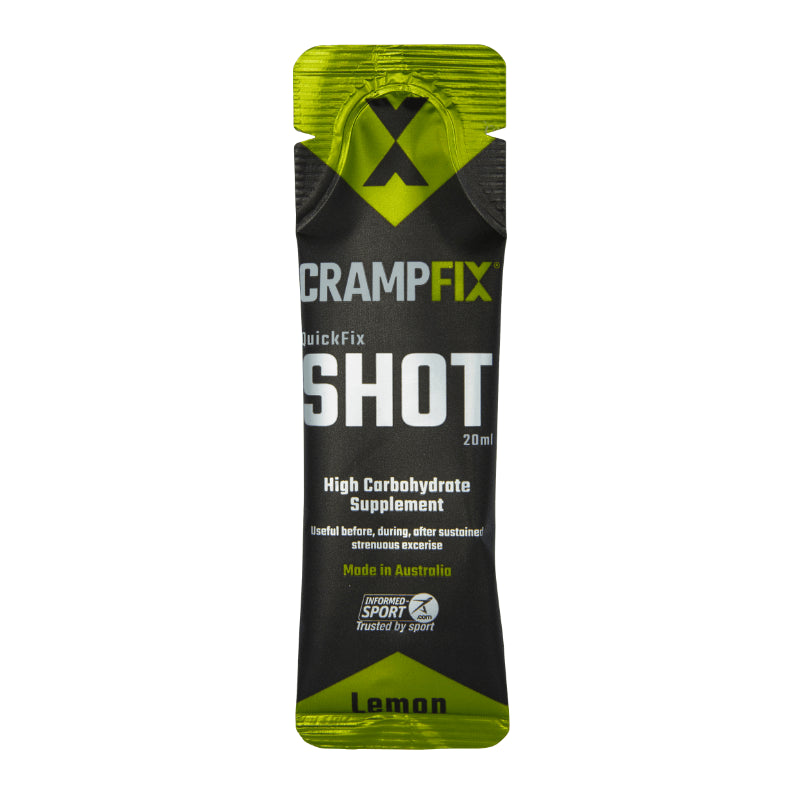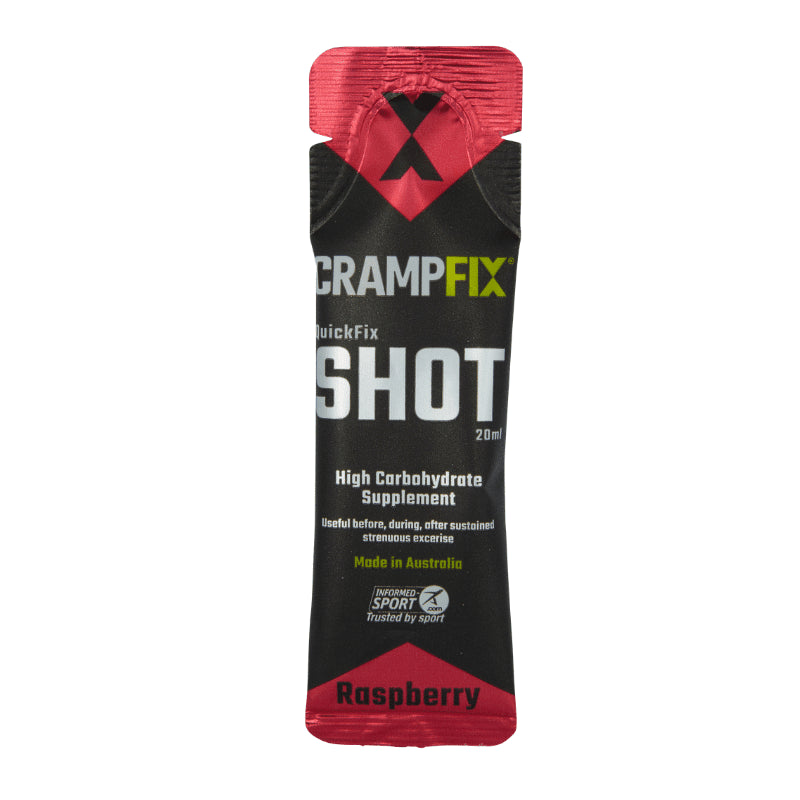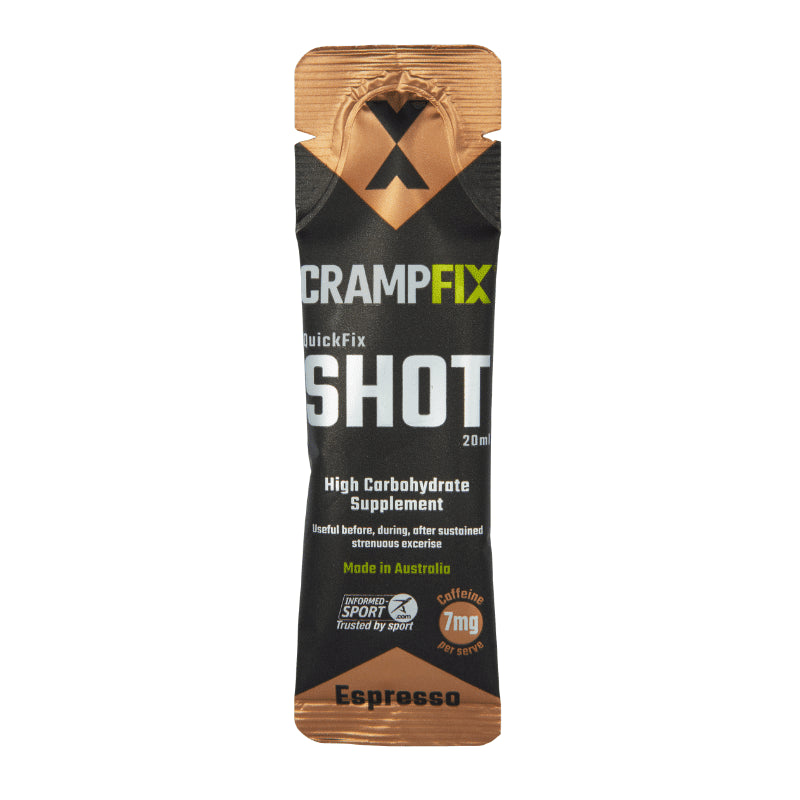 CrampFix is their signature product which offers swift relief from muscle cramps. Originally developed for professional rugby players, CrampFix is sold in 1000+ retailers in Australia and exported to 15 countries.
Many professional teams use the sports range, including the Wallabies, UK Cricket & Football and the Springboks. The range also includes a product for rapid relief of non-exercise-related muscle cramps.
Fuel X endurance fuel drink mix contains all the electrolytes, hydration & energy you need to keep you going! Go further longer!
The ELECTROLYTES in Fuel X replace everything you lose during exercise. No sticky bars, chews or gels are needed!
Fuel X Pro is an excellent source of nutrition as it also contains premium amino acids for improved performance and endurance.
Choose from 5 all-natural, mild-tasting flavours or Nude, an unflavoured option for those wanting as little flavour as possible.
Like all Fixx products, Fuel X is gut-friendly, vegan, gluten-free & all natural.
Easy to use during training & racing. Available in single handy serves & bulk bags.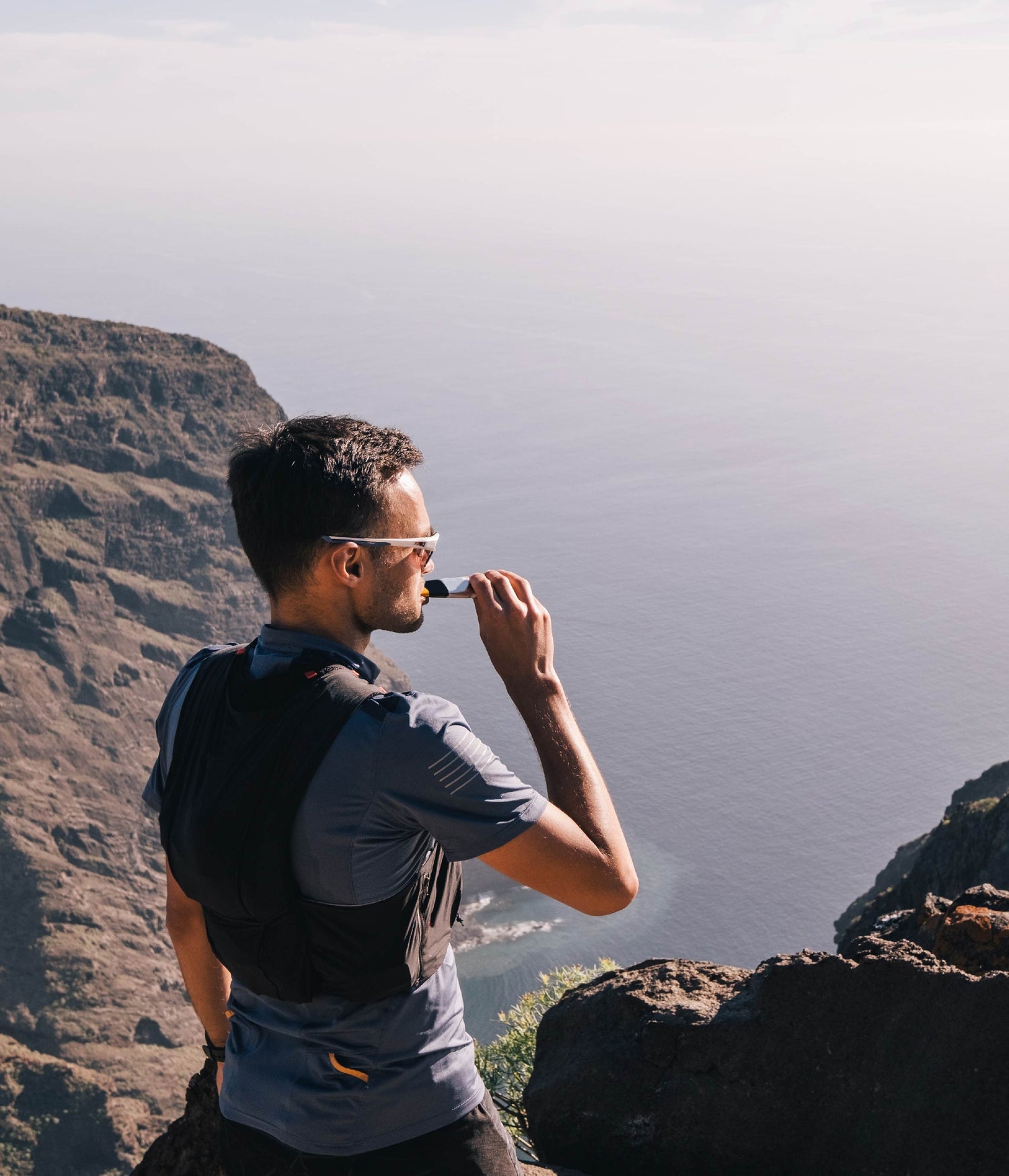 Product Quote
"This liquid gold has saved a number of races for me now! Within 5 mins of taking it the cramps reduce and are gone completely within 10mins. I've experimented with other options including all the traditional electrolyte replacement, nothing has worked for me, except CrampFix." Chris Kane
Free Shipping

Free shipping available on orders over £30

Hassle-Free Exchanges

If you need to return an item to us, you can do so within 30 days of purchase.